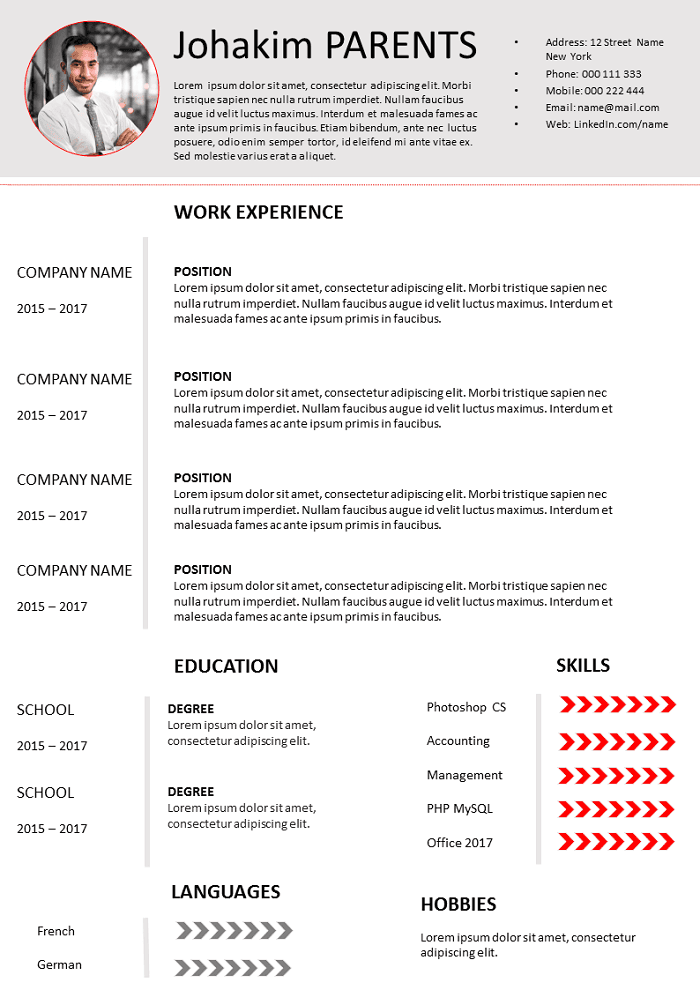 Wednesday, February 27, 2019 - 12:12
Compatibility
Microsoft Office
Google Docs
Open Office
LibreOffice
Description
This model gives an impression of seriousness and self-control. The header sets the tone with its plain colours and classic and modern structure. Below, we follow the standard rules of resume writing, making reading very easy and enjoyable. The titles in bold capital letters make it possible to structure the contents neatly. At the bottom, the skills section attracts the eye to a system of modern looking arrow markers and more vivid colours . Nothing makes it look overcrowded, everything is in its place. There are no surprises in this presentation,which sends a message about a reliable personality who is easy to integrate into a team.
1. Download
Click Here to download
2. Share your opinion
3. A problem, a question ...
Click here
We wish you good luck for your job interview !
All the resumes templates are at your disposal without any guaranty. The use of these resumes is under your responsibility.
Need to download another template?
Check out our different types of resume!