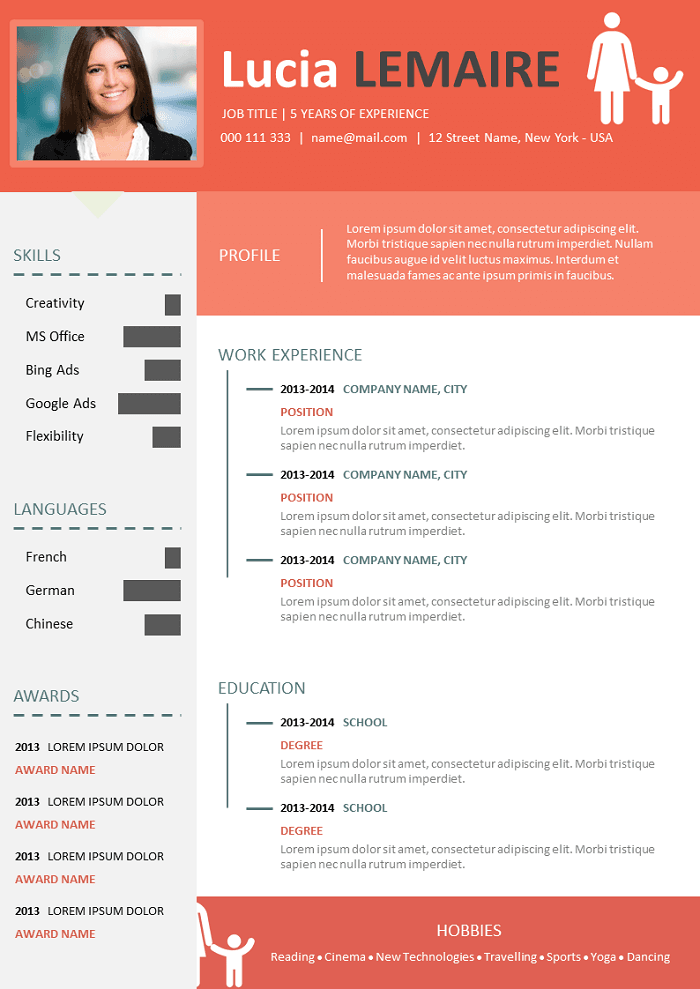 Friday, January 25, 2019 - 15:32
Compatibility
Microsoft Office
Google Docs
Open Office
LibreOffice
1. Download
Click Here to download
2. Share your opinion
3. A problem, a question ...
Click here
We wish you good luck for your job interview !
All the resumes templates are at your disposal without any guaranty. The use of these resumes is under your responsibility.
Description
A very nice model of the ideal resume for Nanny, the children's carer, or for those in childcare employment of for a housekeeper. This resume "Nanny-Childcare" has all the features to please candidates opting for this type of position. The red colour, which is not over used in the artwork, subtly ornaments the presentation of this resume. And as for the use of grey, this balances and contrasts very pleasantly with the red. The visual look is thus very attractive. In addition, it was a good idea to use graphic forms depicting child care, which is an important point. In this way, you will experience a sense of detail and seriousness. The structure of the information is well planned. In the left column, you can list your skills and even awards received. This information of great importance for this type of position.
Need to download another template?
Check out our different types of resume!