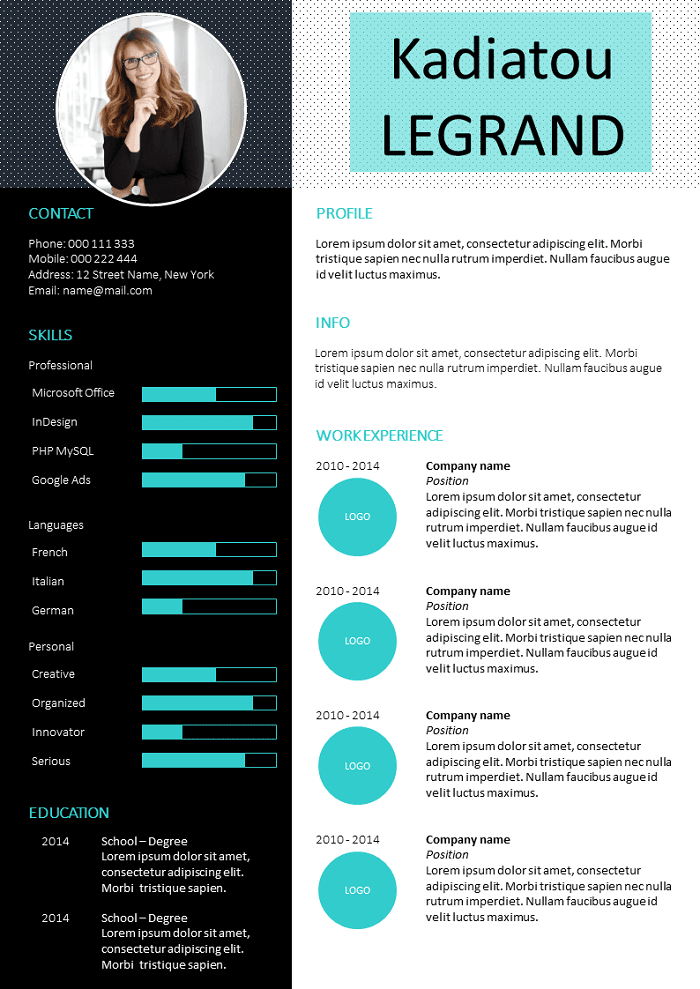 Tuesday, February 26, 2019 - 16:25
Compatibility
Microsoft Office
Google Docs
Open Office
LibreOffice
Description
This model allows the candidate to stay on a standard formula while boosting the content with a clever colour scheme. The header gives full place to the name of the candidate, while offering also from the outset plain and original graphics. The contrast between black and green, as well as the dotted background, evokes televisual or even computer graphics. Reading in two columns is then very easy. On the left, key information will allow the recruiter to have a clear view of the competency levels of the candidate. On the right, a classic presentation of his work history is shown, through his professional experience and a summary of the whole. A perfect model for candidates wishing to go straight to the point.
1. Download
Click Here to download
2. Share your opinion
3. A problem, a question ...
Click here
We wish you good luck for your job interview !
All the resumes templates are at your disposal without any guaranty. The use of these resumes is under your responsibility.
Need to download another template?
Check out our different types of resume!