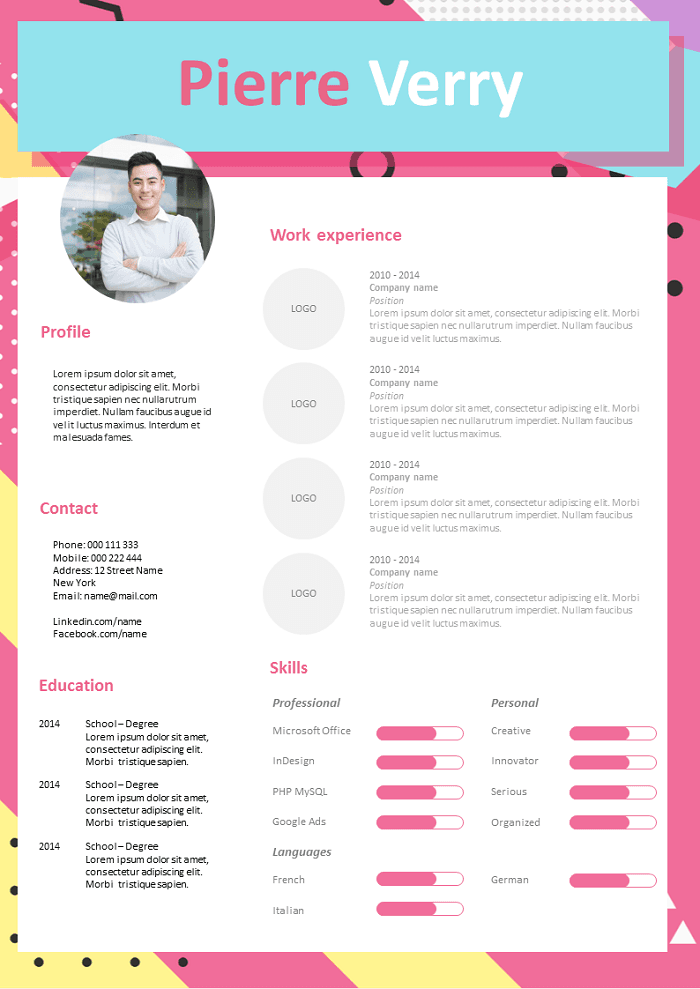 Tuesday, February 26, 2019 - 16:21
Compatibility
Microsoft Office
Google Docs
Open Office
LibreOffice
Description
A resume with the charm of an artistic creation. With pop accents and bright colours, this model will attract the attention of recruiters without any doubt. Ideal for candidates with a colourful personality, it offers an original look with its classic design and its way of presenting key information about the applicant. Thanks to its system of dotted lines, the document is pleasant to read and clearly defines the different categories. The presence of corporate logos in the shape of round bubbles boosts the content further. Skills are very visible thanks to a colourful grading system. The whole document contains overall coherence and testifies to a sparkling person we want to meet without delay.
1. Download
Click Here to download
2. Share your opinion
3. A problem, a question ...
Click here
We wish you good luck for your job interview !
All the resumes templates are at your disposal without any guaranty. The use of these resumes is under your responsibility.
Need to download another template?
Check out our different types of resume!