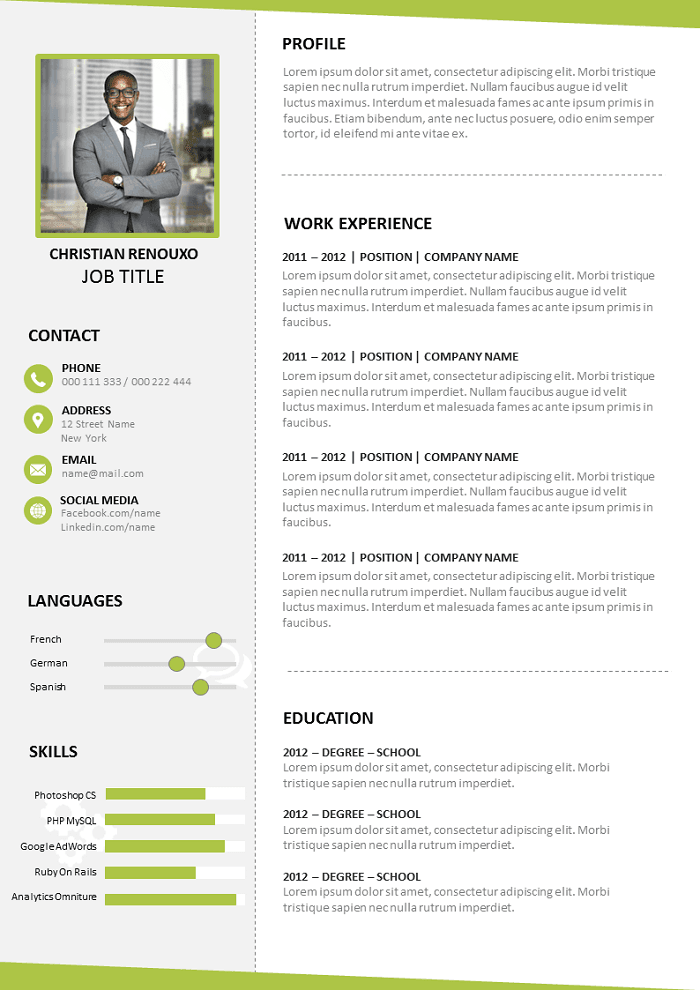 Thursday, February 21, 2019 - 18:13
Compatibility
Microsoft Office
Google Docs
Open Office
LibreOffice
Description
This model skillfully revisits all the classic rules for making resumes. With the accepted layout in two columns, it values __the assets and the personality of the applicant with its modern graphic design and its original colour scheme. On the left, the key information is well highlighted, thanks to trendy icons or the practical marker system. On the right, the writing font is plain and easy for you to read the contents. The coloured triangles placed at the top and bottom energise the whole of the document, and give a pleasant overall impression. An ideal resume for profiles of managers or team leaders wishing to present themselves in a sober and convincing way.
1. Download
Click Here to download
2. Share your opinion
3. A problem, a question ...
Click here
We wish you good luck for your job interview !
All the resumes templates are at your disposal without any guaranty. The use of these resumes is under your responsibility.
Need to download another template?
Check out our different types of resume!